Winter Season at Downing Mountain Lodge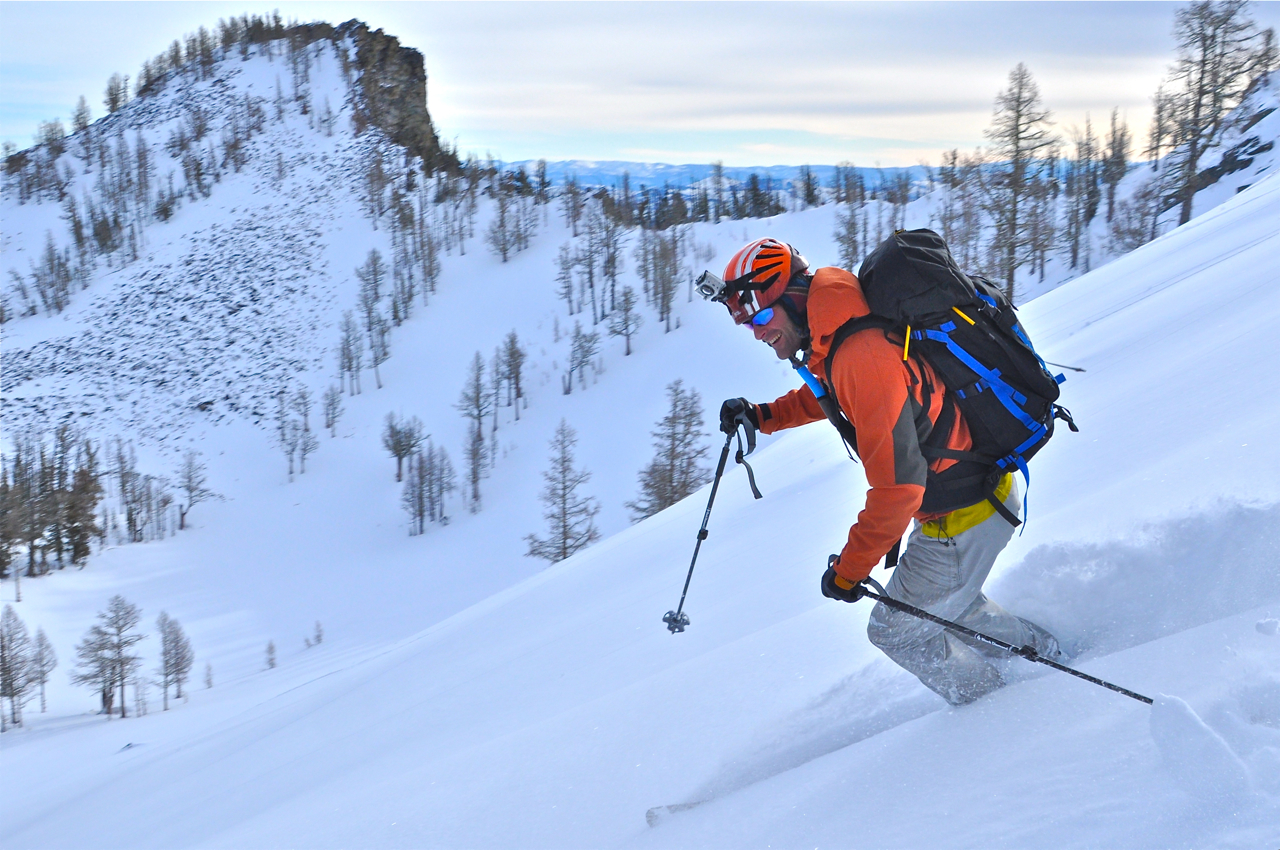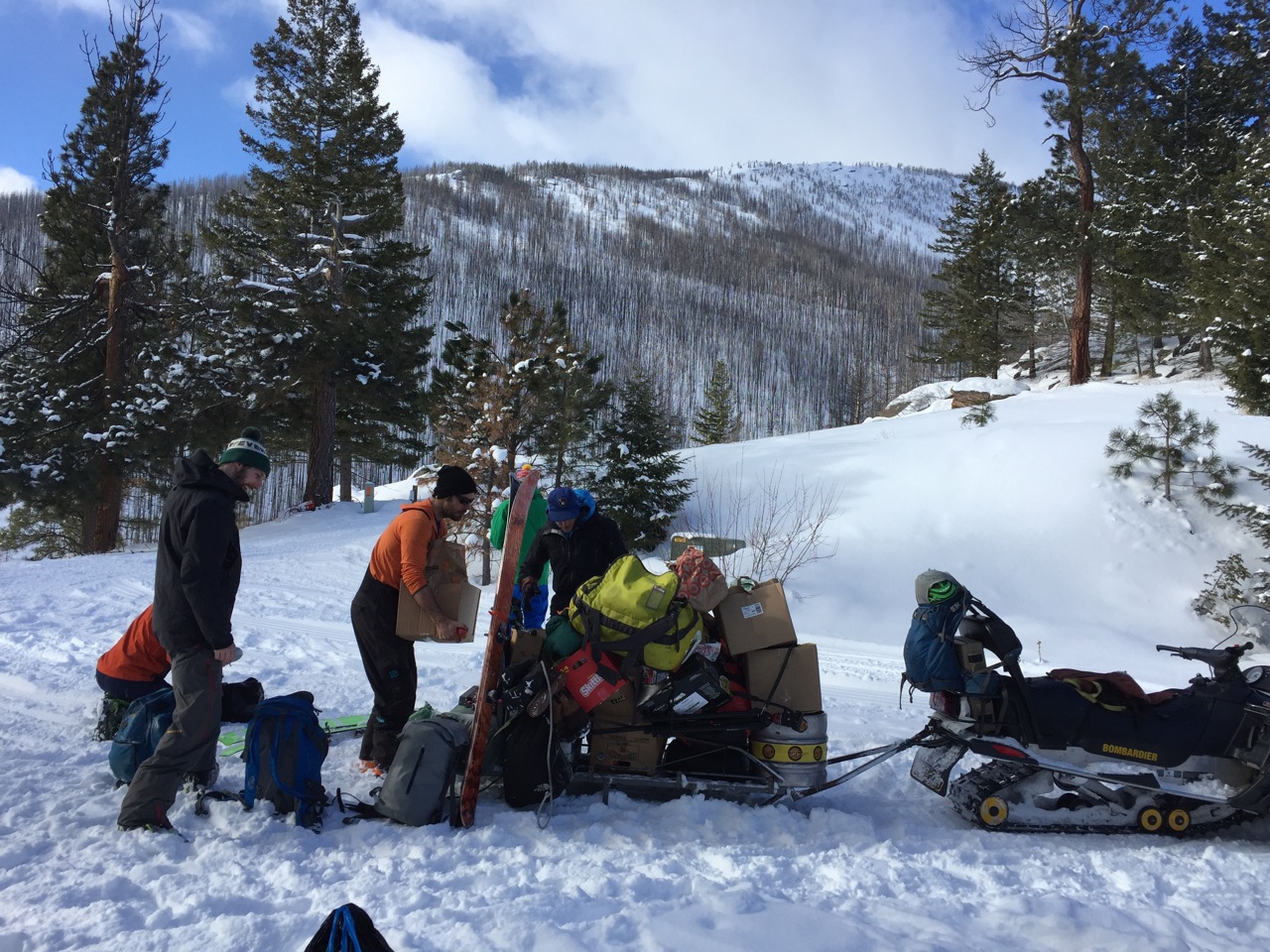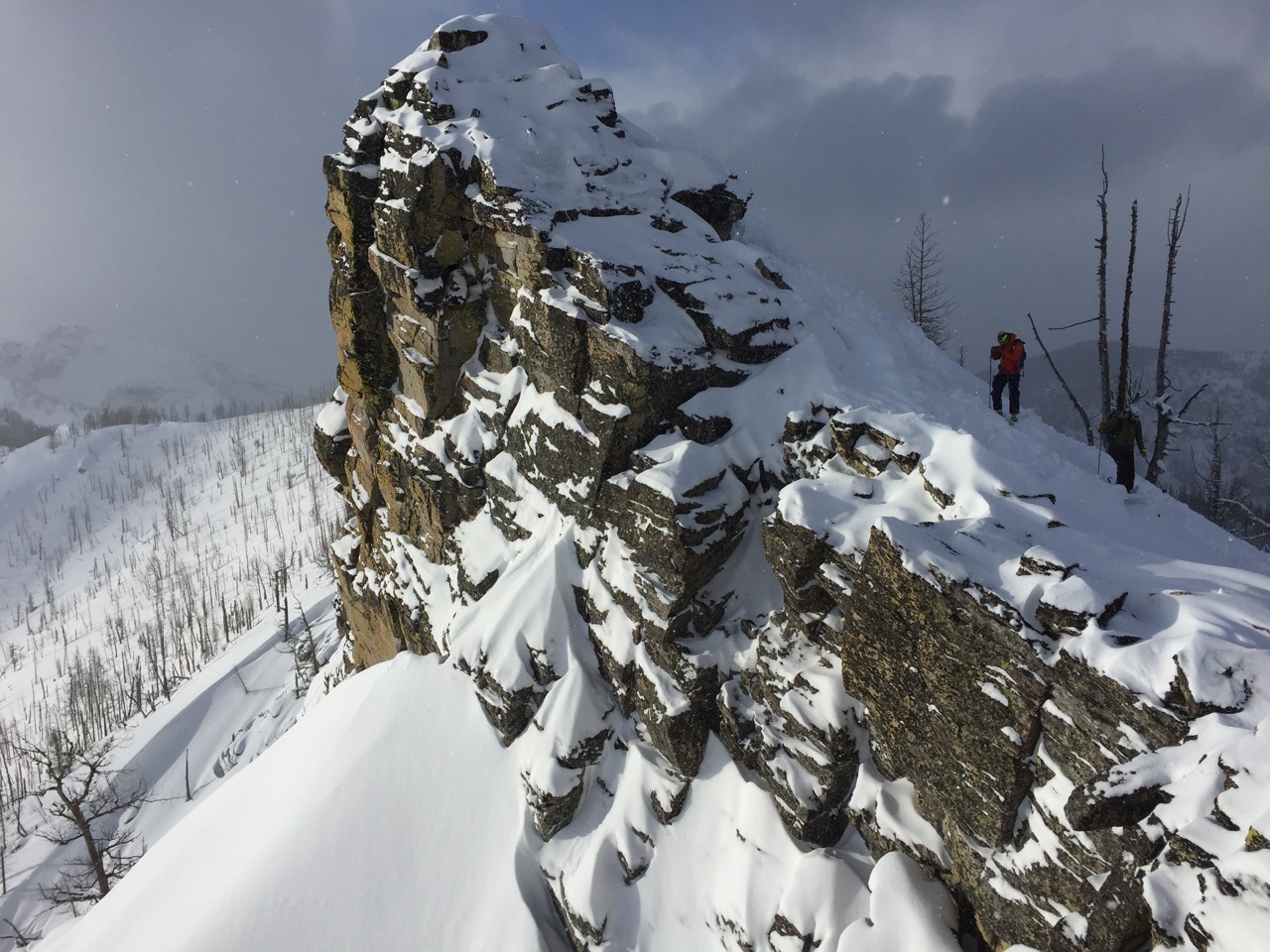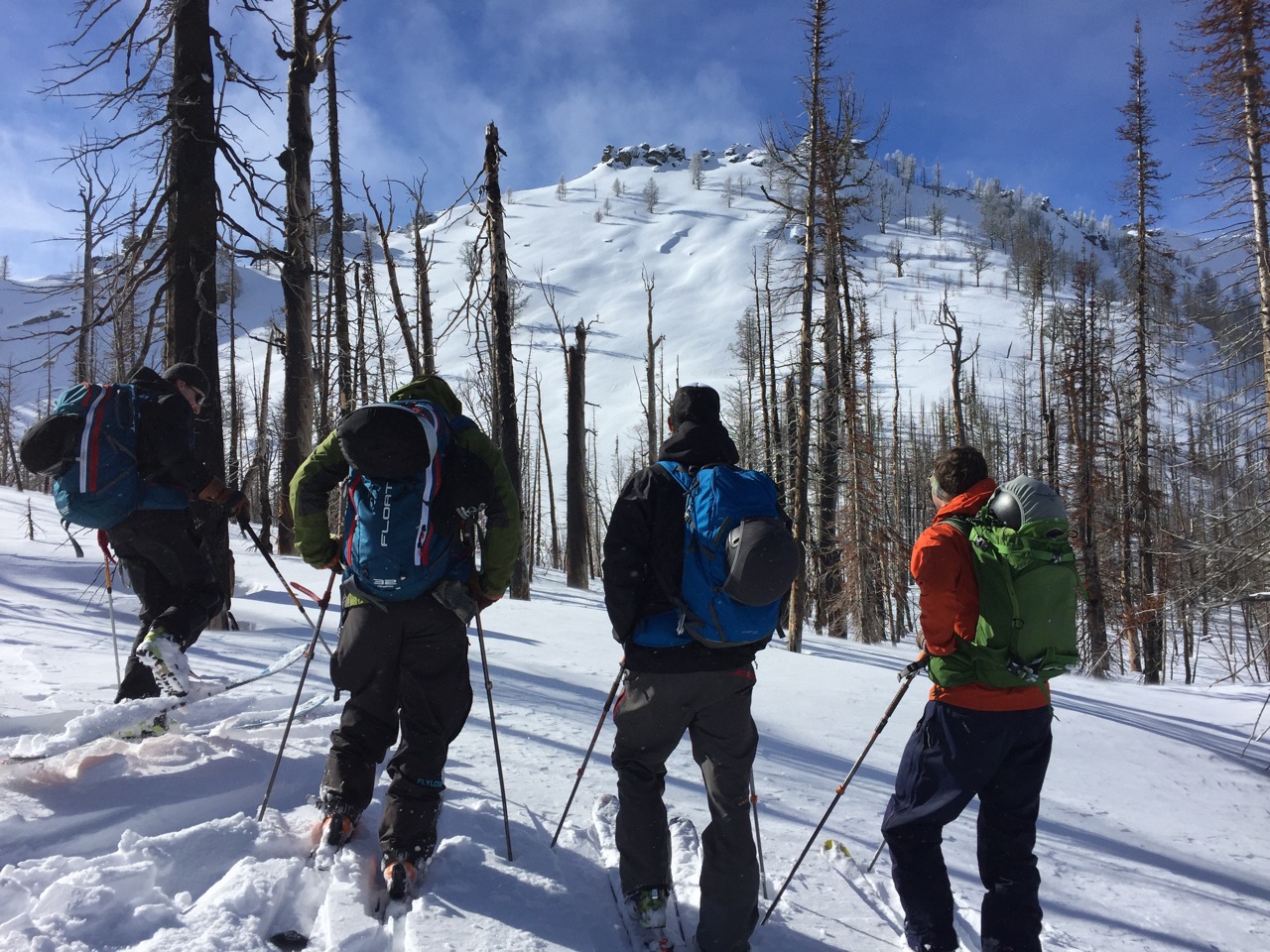 Inside, guests will find a massive central fireplace, a large community living room, three bedrooms with beds for ten to fourteen people, wifi, a stereo, two bathrooms with a shower, and a full commercial kitchen. On the north lawn is a Jacuzzi. After skiing for the day on Downing Mountain, enjoy the privacy of the lodge, the full commercial kitchen, a crackling fire, playing Foosball and other games, and hot tubbing or relaxing in the sauna with friends.
Our rates vary with the season and from weekdays to weekends, from $55-$100 per person. A ten person minimum is requested on prime time ski weekends at $95 per person per night alternating with hostel style for $85 per person during the weekdays unless a 10 person group books an exclusive stay. 8% lodging tax will be added to all overnight stays. Rules like these are meant to be flexible so get in touch and let us know your needs, I am happy to try to accommodate folks in a variety of financial circumstances. Call me! - John at 406-531-1486 or email downingmountain@gmail.com.
Getting Here + nearby
With good access to the lodge along a mountain road, getting to Downing Mountain Lodge, at 5,550 feet, is easy and straightforward: a mile and a half ski to the lodge in the winter from the end of the plowed road and vehicle access the rest of the year when the road is snow free.
Hamilton and nearby Missoula are both full-service communities, filled with Montana character and charisma. Missoula is served by direct air flights from Denver, Salt Lake City, Minneapolis, Seattle, Spokane, and Las Vegas. Drive times to Hamilton are about eight hours from both Salt Lake City and Seattle, and four hours from Spokane, Washington and Bozeman, Montana. Hamilton is a mere twenty minute drive from the lodge during the open road months and the lodge boasts an amazing view over town and the north end of the Bitterroot Valley to St. Mary's Peak and the Rattlesnake Wilderness north of Missoula.
backcountry skiing
Guests will enjoy amazing backcountry skiing on Forest Service lands adjacent to the lodge, with 3,000 feet of mountain rising directly behind the lodge. The bowls, faces, and glades of Downing Mountain are uphill and to the west, providing Forest Service access to the endless Selway-Bitterroot Wilderness. A private access road ensures privacy, with no day skiing permitted, no snow machines, and no public access. Ski runs vary from short intermediate runs near the lodge, to 2,800-foot fall line runs back to the lodge off the summit ridge. For the adrenaline junkie the terrain provides steep alpine bowls and faces; and for those high-avalanche-danger days there are plenty of moderate, north-facing glades. For the committed and dedicated ski tourer there are a number of 3,500-3,750 foot peak to creek runs to test your endurance and long run love. Extensive glading has taken place in the main bowl, enhancing the terrain each year with new openings and and amazingly well spaced burnt-tree glades.
Backcountry skiing at Downing Mountain Lodge is reserved for lodge guests only, ensuring your privacy on the mountain. The roadway and parking are private and only for use by guests of DML. No Day Skiing.
Guided Backcountry Skiing on the Bitterroot National Forest. Enjoy the best of local knowledge and hire John Lehrman as your ski guide at Downing Mountain Lodge or further afield in the Bitterroot Mountains. 406-531-1486 to reach John Lehrman makereservations and for more information. $400 1-4 guests $700 5-10 guests. Guided groups are encouraged to be of similar ability so that we can best meet the needs of the entire group.
Guided day trips throughout the Bitterroot Mountains. Open guided day trips have a six person maximum and cost $125 per person. Locations will be determined by weather and snow coverage but will be picked from the following list: Gash Point, Camas Peak, Canyon Peak, Sky Pilot Peak, El Capitan Peak, Little St Joseph Peak, Downing Mountain and Ward Mountain. Anticipate being up early and out all day skiing around 5,000 vertical feet.
All participants must supply their own full width, edge to edge skins for their skis or split board, a beacon, shovel, and probe pole and participants should be athletically fit and able to negotiate tree skiing at least at a high intermediate level. These excursions are not suitable for first timers in the backcountry! Bring your own food, water and thermos for tea.